Website Service in Kerala
Webmax provides with the best service of advertising and branding in Kerala. We are the top leading Digital Marketing service in Malappuram District. We Provide Website Service in Kerala.
Who Are We!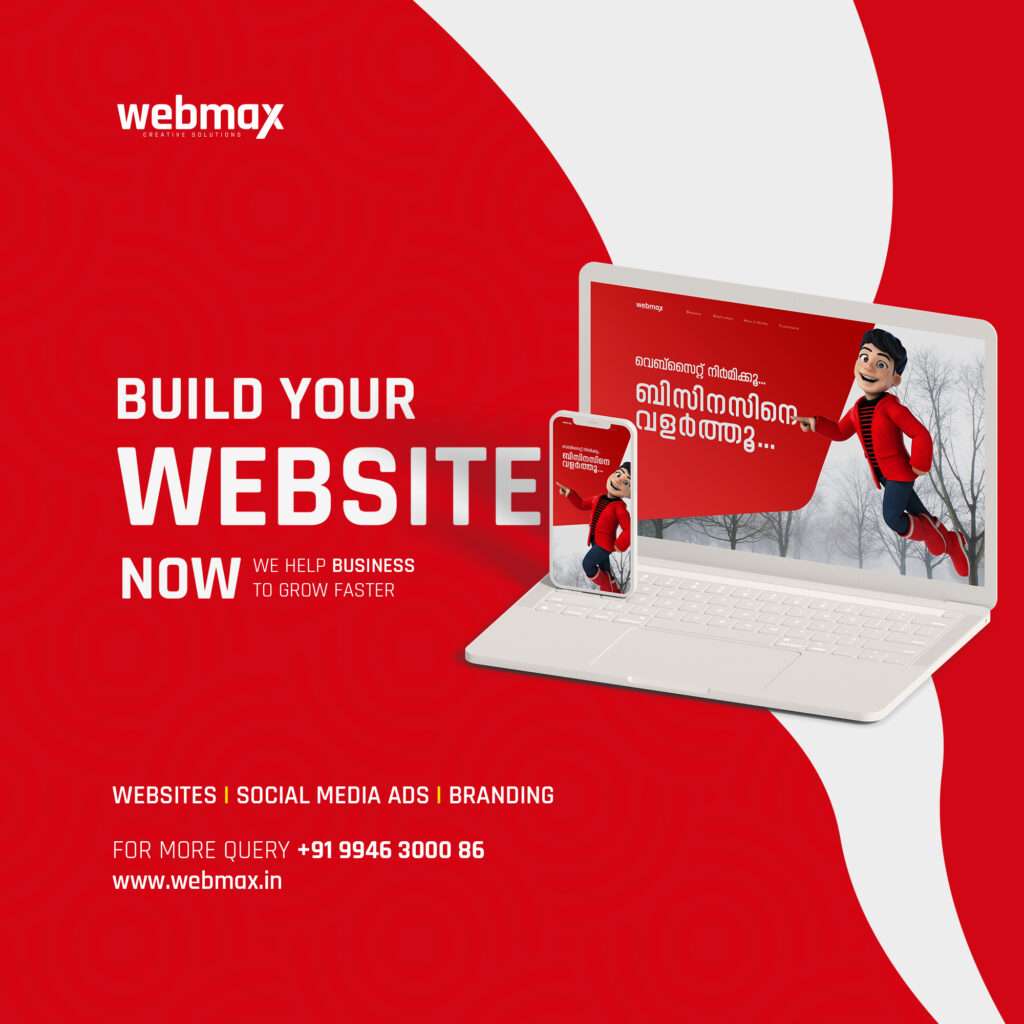 We provide services to about 16 nations, including Europe. Our top offerings are website development, branding, and graphic design.The best web design firm in Kerala, India is called Webmax. Our website design team is committed to providing specialised and cutting-edge service at an affordable cost globally.Website Service in Kerala.
Your website is your own kingdom. Not only does it make your business available to millions of internet users, but also gives it personality, charisma and authority. Add to that a mobile application with useful features, and everyone will be walking around with your brand in their pockets.
Brand identity determines how your business will appear and function both internally and to the outside world. How will it look and feel? What will it tell? What will the first impression be? Will it stick to memory? Entrust Webmax Digital Solutions with shaping your business Identity. Webmax
The identity package starts with business naming, logo design and slogans creation, extending all the way to business cards, letterheads, signatures, collaterals, stationery, uniforms and decorations. These are the small details that paint the bigger picture, and its important that they are consistent and professional.
Why Choose Us !
Webmax help you make the most of search engines. Our search engine marketing (SEM) service promotes your website to the sponsored part of google search result. Our search engine optimization SEO service guarantees advanced placement among these search results. In addition, we help you blast-share your services, offers or announcements via bulk email and SMS campaigns. We provide Website Service In Kerala.Webmax Digital Solution LLP helps you create, grow and maintain your business's online persona.